Raid! Don-Bugdez is the fourty-second episode of Kamiwaza Wanda. It first aired in Japan on February 18, 2017 on TBS.
Content
Summary
Masato is going to take on Don Bugdez on his own. Whilst doing so, he awakens the Kicchiri attribute's Fact-Promin Dozermin. Using 2 Fact-Promins to deal with Don Bugdez was a struggle unless Yuto comes to give Masato a helping hand.
Plot
Trivia
In the episode
Background
English dub changes
Characters
Note: All characters are listed in order of their first appearances in the episode. The time they appear is the time from the Japanese dub.
Gallery
Opening
Episode
Ending
Preview
'Next Episode' preview
Preview for episode 43:
Great's Secret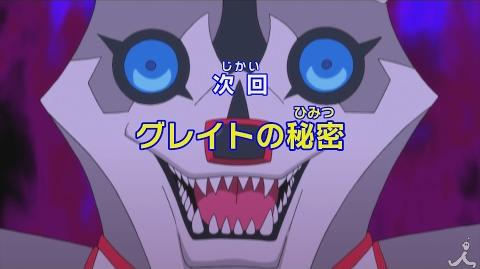 Links
References
External Links