Legend Of The Promin! is the thirty-fourth episode of Kamiwaza Wanda. It first aired in Japan on December 17, 2016 on TBS.
Content
Summary
Everyone at Kirakira First Street are in a festive mood and Yuto's hoping to get a new toy robot for Christmas. However, 3 Bugmins appear to mess things around. Can Yuto confront those Bugmins or will Christmas be ruined?
Plot
Trivia
In the episode
Background
This is a Christmas-themed episode.
English dub changes
Characters
Note: All characters are listed in order of their first appearances in the episode. The time they appear is the time from the Japanese dub..
Gallery
Opening
Episode
Ending
Preview
'Next Episode' preview
Preview for episode 35:
Rocketmin Appears!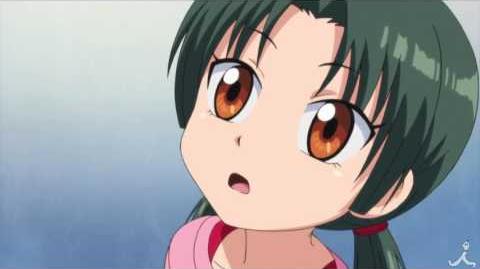 Links
References
External Links